If you have young children you've probably answered a few hundred thousand requests for plates, bowl, cups or milk or water, etc. And while you adore those little faces sometimes your hands are busy with other things and stopping to get yet another cup of water makes you want to pull your hair out.
Try keeping some kid-friendly dishes down low so the kids can access themselves. We keep ours like this: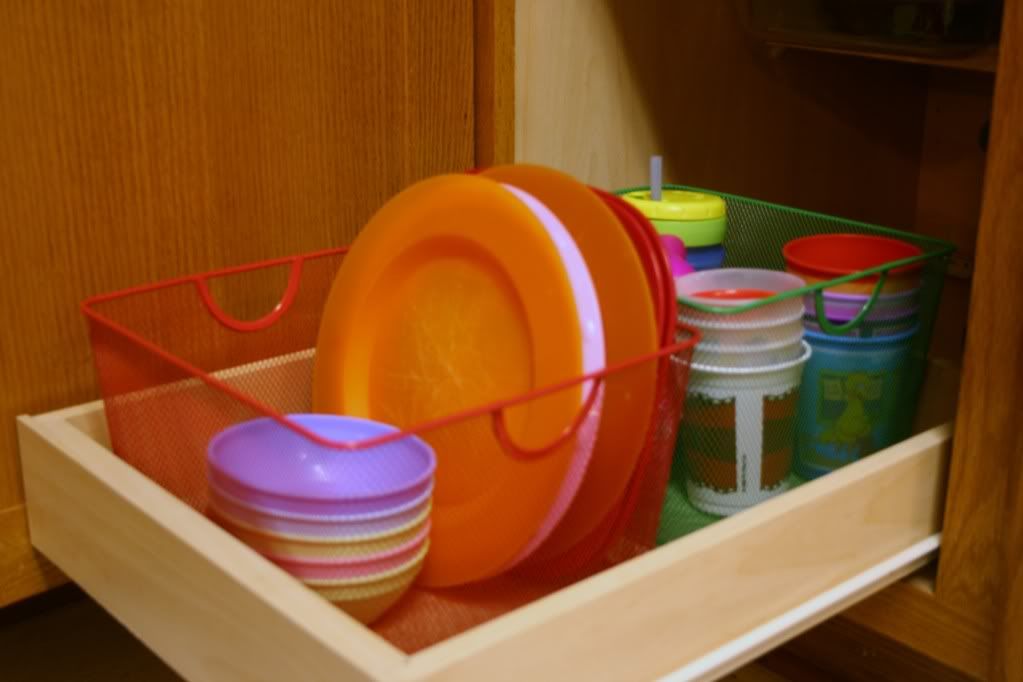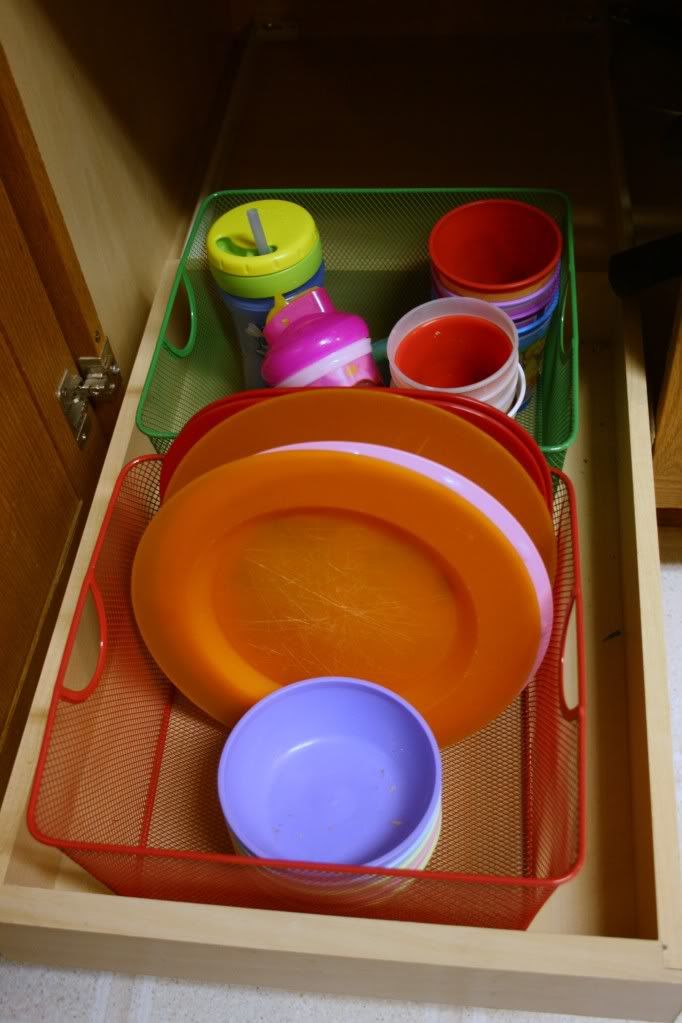 They can get a plate while I cut the strawberries or a bowl while I grab the cereal from the pantry. And the cups... I put the water dispenser in our fridge low enough that they can help themselves (while standing on a stool) and I don't have to be involved.
It's such a small thing that helps so much.
We're lucky to have these pull-out shelves but I found that plates and cups were always falling off to the side. Adding these inexpensive baskets keeps things corralled a bit more.