I am lucky to have a medicine cabinet in my bathroom that's on MY side. Poor Mr. Brown does not have one on his side. Well, I suppose it's his side because it doesn't have a cabinet. And you may have noticed the recurring theme here that I have basically taken over the bathroom. Oh well, that's married life I guess.
In any case, back to my not-so-glorious medicine cabinet. I love having it. I don't love the cabinet itself so much. It's the cheap builder kind that comes with all new construction houses. Functional but not fabulous. But for now, it'll have to do. It holds all the lotions and potions I need to get myself ready for the day. Until recently it looked pretty much like this: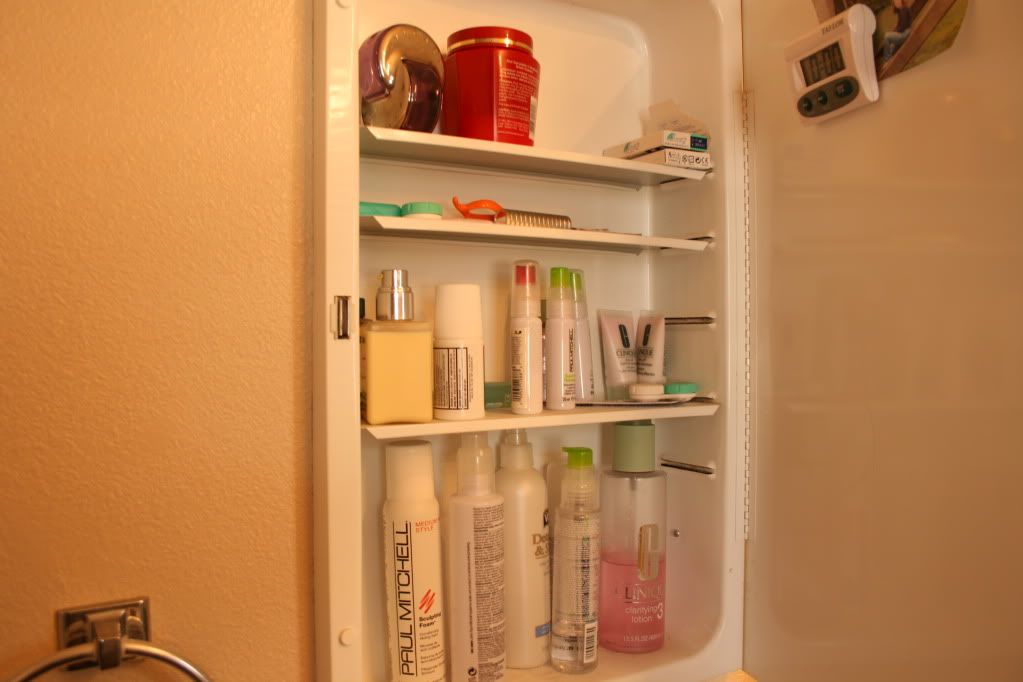 Now it looks like this:
"Wait," you're asking, "what's different?" This is what's different my friends - The
InterDesign Med+
Organizer: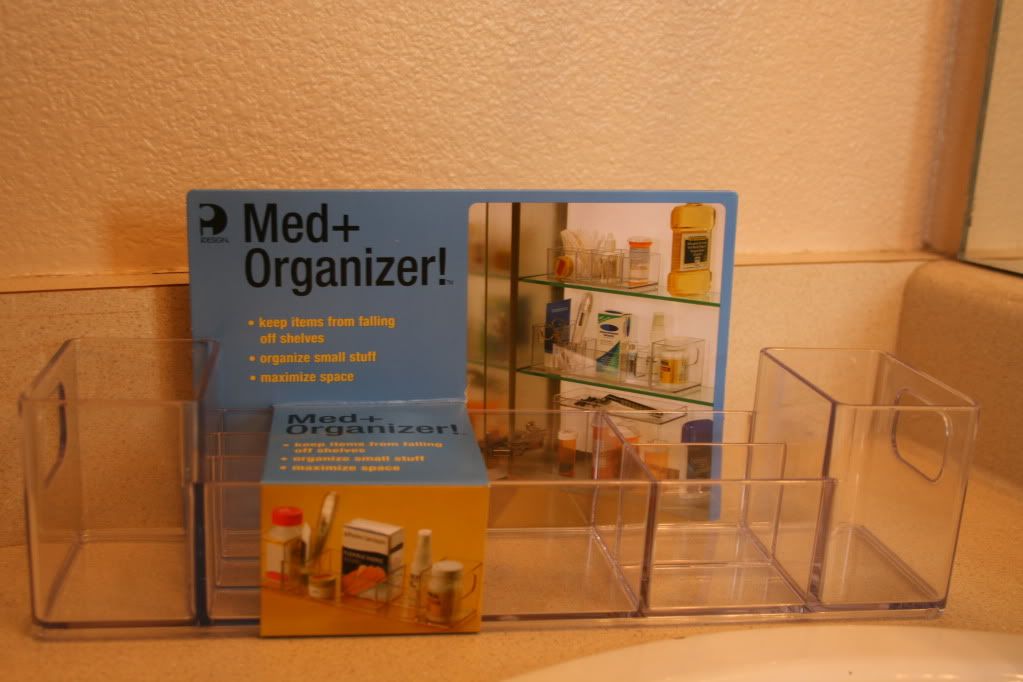 I found this little number at Target. It was an organizing tool I hadn't seen before and for the bargain price of $9.99 (okay, not such a bargain, but not as expensive as putting in a whole new cabinet) I quickly dropped it in my cart.
I realized later that I had no idea if it would actually fit in my medicine cabinet. I was delighted when I got home and found that it was just the right size. (Are medicine cabinets a standard size?) I used it to corral all the little things floating around.
It's kind of deceptive because it doesn't look like it changes much. But having little slots for things actually adds quite a bit of storage ability to the space. It means that things like tweezers and nail clippers don't get lost behind bottles of things.
They had other layouts as well. I picked up the one I thought would work best for my things. You might have different needs. I'm tempted to head back and grab two more - one for the tall bottles on the bottom and one for the wide jars and bottles on the top.
*** Disclaimer. This product review is not an endorsement of a specific company or product. Suzanne and Delightfully Organized have not been compenstated in any way, monetarily or otherwise, for this review. Opinions given are entirely the personal opinion of Suzanne Brown.